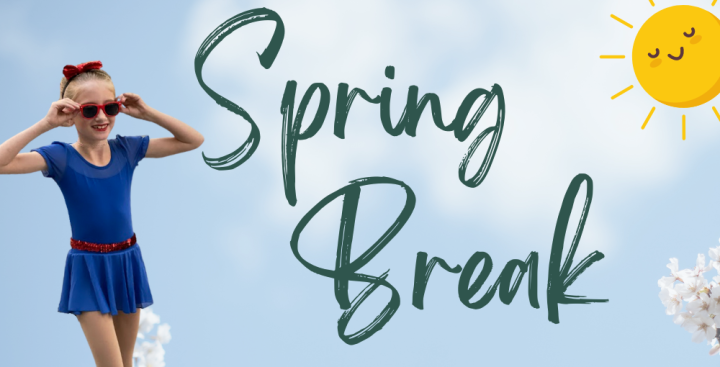 This is a friendly reminder that the studio is closed for Spring Break, April 3rd-7th. All classes resume the week of April 10th.
If your child is in a group dance, vocal, or musical theatre class, you can now see their Showcase Showcase enrollment(s) through the Customer Portal. If your child is not planning to perform in Summer Showcase, you must opt-out of the performance by April 15th. This is the only way to avoid being charged costume fees on May 1st. If you decide to opt-out of any performances following May 1st, costume fees are not refunded. Instructions on how to do so can be found below. Summer Showcase takes place on June 24th and 25th. You can check performer call & show times here.
If your child is unable to participate in our Summer Showcase, we still encourage full participation in class throughout the next few months. We love using our non-performing students as a real-world demonstration of the "swing performer" role and having them step in to spots where other kids are absent. This is great training for the future (and swing spots generally offer more challenge and compensation!).
If you would like to opt out of one or more of our Summer Showcase performances, here are the steps to do so:
Navigate to your child's account here

Click on their 'Enrollments' tab

Locate the performance that they will be opting out of (be sure the enrollment says the CAST before the class title. Otherwise, you might be requesting to drop their class entirely)

Select 'Drop Enrollment'

Select today's date as your drop date

Optional: add notes regarding your reasoning for opting out
This drop request will be processed and will ultimately let our teachers know who is not participating in our Summer Showcase. If your child plans on opting out of more than one performance, be sure to submit drop requests for each of the performance enrollments.
In the meantime, keep practicing those routines! We can't wait to see you back in-studio after break.
Meet the Author