Welcome to Stagelight!
We can't wait to live on stage with you!
Enroll via our Customer Portal or Stagelight app for all classes!
We are happy to announce two easy ways to enroll for your classes and private lessons, log absences, reserve makeup classes, and manage your account! Choose one option below:
1. Bookmark our Stagelight Customer Portal on your web browser or mobile browser. If you already have an account with us, click the "My Account" icon on the right hand side, select "Yes" when asked if you're a current customer, then click "Forgot Password." The system will take you through the steps to access your account. If you are a new customer, welcome! Easily create an account with your email address.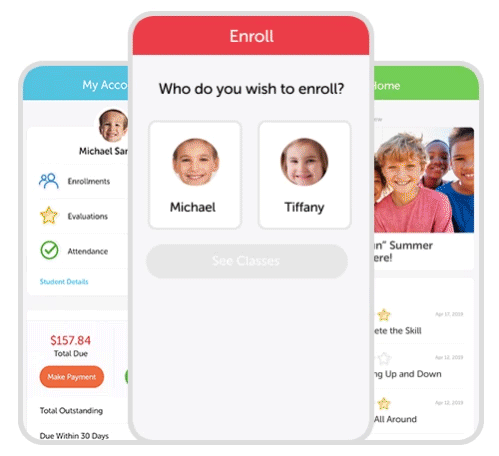 2. Download our app on any mobile device! Click the link below and use organization code: stagelightarts.
Never miss an announcement from us again by enabling push notifications! We are excited to integrate this application and hope that you enjoy this new on-the-go experience.
Questions? Email us at stagelightarts@gmail.com or call us at (714) 255-1714.